2019 TAA Textbook Award Nominations Open through November 1
Gain recognition with your fellow authors and within the textbook publishing industry by nominating your textbook for a 2019 TAA Textbook Award.
For more than 20 years, TAA has supported emerging and veteran textbook and academic authors through its annual Textbook Awards Program.The McGuffey Longevity Award recognizes textbooks and learning materials whose excellence has been demonstrated over time. The Textbook Excellence Award recognizes excellence in current textbooks and learning materials. The Most Promising New Textbook Award recognizes excellence in 1st edition textbooks and learning materials.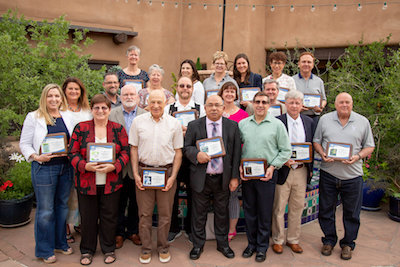 Nominated works are judged for their merits in four areas:
Pedagogy
Content/Scholarship
Writing
Appearance & Design
Each entry is judged on its own merit in these four areas regardless of other nominations in the same field or category. Self-published books and e-books are welcome.
Nominations for 2019 awards will be accepted between September 1 and November 1, 2018.
---
For more information about these awards, including how to nominate your works, click on the specific awards below.


McGuffey Longevity Award "McGuffey"
The William Holmes McGuffey Longevity Award ("McGuffey") recognizes textbooks and learning materials whose excellence has been demonstrated over time. Learn more


TAA's Textbook Excellence Award ("Texty") recognizes excellence in current textbooks and learning materials. Learn more

The Most Promising New Textbook Award recognizes excellence in 1st edition textbooks and learning materials. Learn more


---
View the 2018 Textbook Award Winners | Media Kit | Photos from the 2018 TAA Textbook Awards Ceremony