Print Newsletter, The Academic Author
Stay connected to the textbook and academic authoring industry and gain inspiration and insight from articles and member profiles with TAA's print member newsletter, The Academic Author.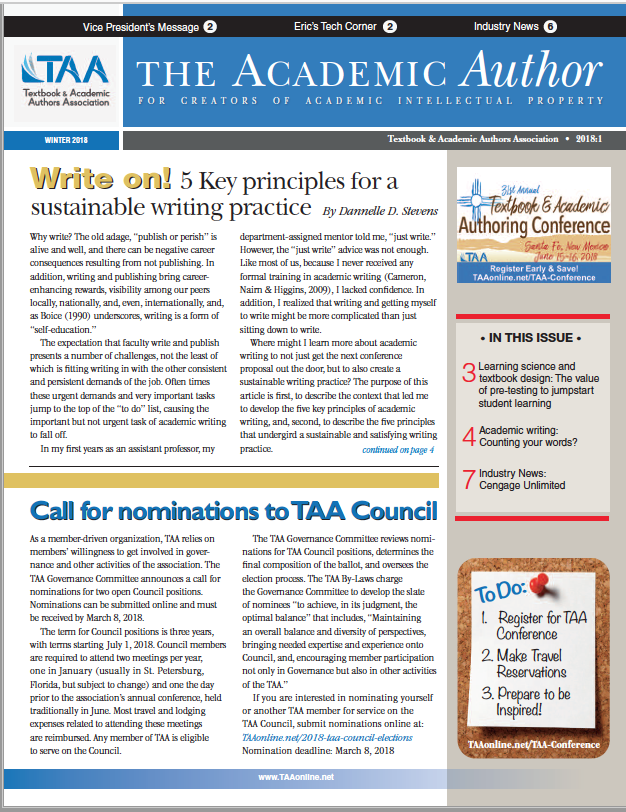 In this issue (Winter 2018):

Write on! 5 Key principles for a sustainable writing practice
Call for nominations to TAA Council
Eric's Tech Corner: 32 Tech tools you want in your 2018 writer's toolbox
Learning science and textbook design: The value of pre-testing to jumpstart student learning
Academic writing: Counting words of meaning?






Members: Download e-version and view past issues
Non-Members: Join today

Non-members: View a sample issue