Academic & Textbook Writing Grants
TAA offers two forms of grants to assist members and non-members with some of the expenses related to publishing their academic works and textbooks.
Publication Grants provide reimbursement for eligible expenses directly related to bringing an academic book, textbook, or journal article to publication.
Contract Review Grants reimburse eligible expenses for legal review when you have a contract offer for a textbook or academic monograph or other scholarly work that includes royalty arrangements.
Grant Application Deadlines
April 30 - grants are awarded July 31
October 31 - grants are awarded December 31
Members in their first year can apply for grants of up to $500, and members in their second year or later of membership can apply for grants of up to $1,000. Non-members can apply for grants of up to $300. Non-members are eligible for one award, and members are eligible for one award every two years. The process is competitive, and only certain types of publications and expenses are eligible. Read our full policy guidelines here.
Click here to download the grant application

For more information, contact TAA Executive Director Michael Spinella at (973) 943-0501 or [email protected]
---
Here's what some recent grant recipients have had to say: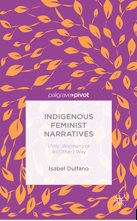 Isabel Dulfano, an Associate Professor of Spanish at the University of Utah, received an Academic Publication Grant to defray expenses related to the publication of her book, Indigenous Feminist Narratives- I/We: Wo(men) of an(Other) Way, published by Palgrave Pivot MacMillan.
"It is an honor to receive funding for the publication of my book from TAA," said Dulfano. "This grant allowed me to work closely with a copyeditor and indexer, so as to complete this book project in a timely and professional manner."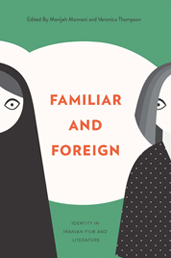 PhD Candidate Mostafa Abedinifard received an Academic Publication Grant to support the publication of his chapter, "Marjane Satrapi's Persepolis: Dialogues with Self and Other through Content and Form", in the academic book, Familiar and Foreign: Identity in Iranian Film and Literature (Athabasca University Press, April 2015)

"This is the type of support I have not been able to find locally," said Abedinifard. "As a PhD Candidate, I find the grant highly reassuring as I am concluding my own program of study. Thanks TAA!"

Joseph Jaksa, an Associate Professor of Criminal Justice and Graduate Program Coordinator at Saginaw Valley State University, received a Textbook Contract Review Grant for his textbook, Security 101: An Introduction to the Private Security Industry, to be published by Carolina Academic Press.

"I am extremely grateful to TAA for this grant award," he said. "The award afforded me the opportunity to have a highly qualified attorney and legal professional review my contract, make relevant recommendations, and represent my best interests while negotiating an agreement with an academic publishing company."
View a list of past Contract Review Grant recipients

View a list of past Publication Grant recipients