2017 TAA Council Elections - Cast Your Vote!
Twelve candidates are running for five open positions on the TAA Council, the association's governing board. Council members serve three-year terms beginning July 1, 2017. The open positions include Vice-President/President-Elect, Treasurer, Secretary, and two Council positions.

To be eligible to vote, individuals must be members in good standing. If you are a TAA member and cannot vote electronically, contact Kim Pawlak at Kim.Pawlak@TAAonline.net or (608) 687-3106 to request a paper ballot. The deadline for voting is April 15, 2017. Winners will be announced April 20, 2017.
Candidates
Vice President/President-Elect

Laura Frost
Position Statement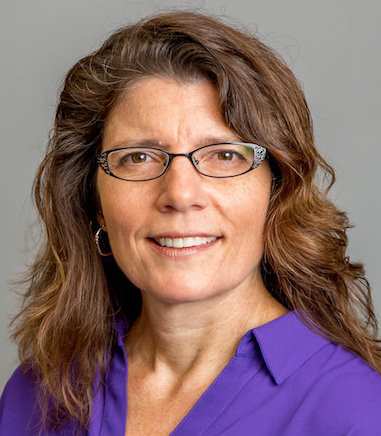 "TAA is a thriving community of textbook and academic writers that I honestly call friends. As an academic author, textbook author, and educator, TAA offers me resources and support for writing and navigating the publishing industry. The TAA Council provides oversight to the Executive Director and its excellent staff. Since hiring an Executive Director in 2013, TAA accelerated its mission while remaining fiscally conservative. As a Council member, I serve on several committees including Conference Planning and I chair the Grants Committee. I enjoy presenting at TAA conferences because these annual meetings offer support, networking, and ultimately growth! During this challenging era in publishing, I seek your support to serve as TAA Vice-President. With strong leadership and a diverse Council representation, we will continue to advance TAA in its support of the academic and textbook authoring community."

Dr. Laura Frost directs the Whitaker Center for Science, Technology, Engineering, and Mathematics (STEM) Education and is Professor of Chemistry at Florida Gulf Coast University. She co-authors, General, Organic, and Biological Chemistry, 3/e (Pearson) and regularly publishes academic articles. She serves on the review board for two journals, The International Journal for the Scholarship of Teaching and Learning and FGCU's student journal, Aquila. Dr. Frost is principal investigator on two National Science Foundation STEM Education Awards. She joined TAA in 2011 and serves on the TAA Council since 2014.
John Russo
Position Statement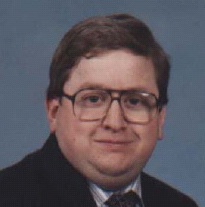 "As a TAA member I have enjoyed learning about academic writing through TAA's workshops and publications. I have served as a judge for the Texty and McGuffey Awards several times. I have also been a member of the TAA Council for one term. As we move forward in the digital age, academic writing faces some challenges. The days of traditional textbooks are waning as the industry tries to find its way. While no one is clear on what the future holds for textbooks, we as academic authors need to be looking ahead and thinking of new ways to deliver content. Since my discipline is computer science, I have a passion for finding new ways to use existing technology. As Vice President/President-Elect, I would like to help TAA and its members explore new ways that we can utilize technology to provide the best content in the most economical way possible."

John Russo is Dean of Science, Business and Technology at Landmark College. Prior to Landmark, he was Associate Professor of Computer Science at Wentworth Institute of Technology for 18 years. He has also held positions in government and the private sector in public health, epidemiological research and financial services. He is a data science consultant to the Boston Veterans' Healthcare System. He holds degrees in Chemistry, Mathematics and Computer Science. John has a database textbook about to be published. He is actively involved in distance education, teaching both hybrid and online courses. He also works in the open education movement.
---
Treasurer

Juli Saitz
Position Statement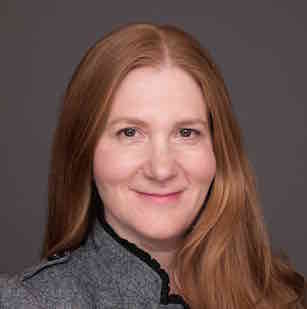 "As an accountant, I spend my day handling financial transactions and digging through numbers. I have a lot of experience in treasury positions, having served as Treasurer for a Cooperative building in NYC for 3 and currently serve as the Treasurer at my son's elementary school. I would love to be more involved in the TAA and I think my skills and experience would be an asset to the organization in this role."

Juli Saitz, CPA is a Senior Managing Director at Ankura Consulting Group. She leads the royalty compliance practice and has extensive experience serving clients including textbook and trade authors. Ms. Saitz has helped authors and corporate clients recover millions of dollars in asserting their audit rights related to licensed copyrights, trademarks and patents. She is focused on the shift in the publishing industry to electronic content delivery methods and adaptive learning platforms. In addition, Ms. Saitz has served as a damages expert in matters involving royalty disputes in the publishing industry. She has a degree in Accounting from New York University.
---
Secretary
Claudia Sanchez
Position Statement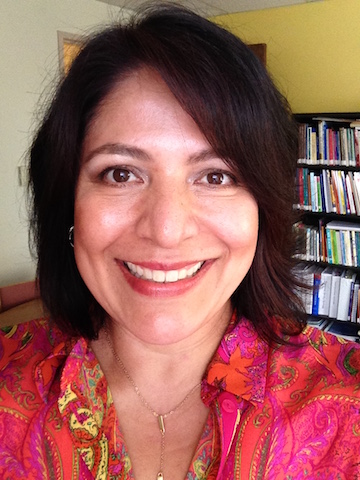 "I currently serve as the TAA Council's Secretary and it would be my honor to continue to serve TAA in this capacity. As a former Council Member, I chaired TAA's strategic planning committee whose charge was to develop our Association's first strategic plan. The plan guided TAA's growth and its efforts to serve our membership during 2015-2017. As TAA seeks to realize its vision to lead the way as the premier resource for a thriving text and academic authoring community, I am excited about the opportunity to run for the Council's Secretary position this year. I look forward to continue to serve TAA and I appreciate your considering my nomination."

Claudia Sanchez is Professor in the Department of Teacher Education at Texas Woman's University. She graduated from Texas A&M-College Station with an M.S. in Curriculum and Instruction and a Ph.D. in Educational Psychology. As an academic author, her research interests include second language teaching methodologies, Spanish language literacy, multicultural teacher competency, and parental involvement in K-12 education. She has also authored and directed three federal grants totaling over 4 million dollars. The focus of these grants is the preparation of teachers in critical need areas for the Dallas-Fort Worth area.
---
Council Member

Robert Christopherson
Position Statement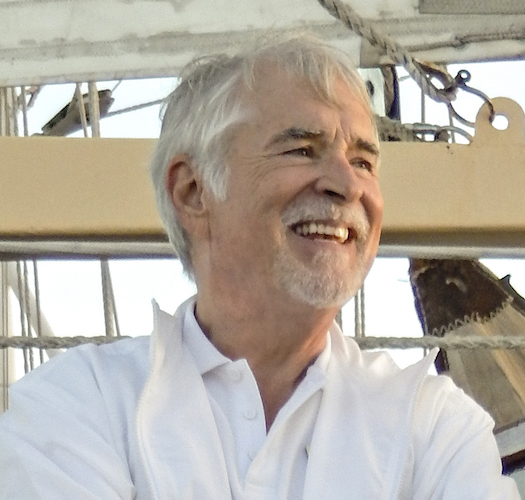 "I am a TAA member almost 30 years. With the Internet and all the changes in production and delivery systems, the one constant for me is TAA! I participate at our annual conferences. I present my 'GeoPrimer' covering the geography of our meeting place - 2017 Providence, Rhode Island. I want to continue my service to TAA. I was TAA Treasurer 2004-2005 and member of the Council 2001-2005, rejoining the Council in 2011. I presently serve on the TAA Publishing Practices, Grants, and Awards committees."

Robert Christopherson was Professor of Geography at American River College for three decades, receiving many teaching awards. He earned B.A., California State University, Chico, and M.A., Miami University, Oxford, Ohio. In 2012, California State University awarded him their Distinguished Alumni Award. He is the author of leading texts, Geosystems, 10/e, Elemental Geosystems, 8/e, Geosystems Core 1/e, Geosystems Canadian, 4/e, among others, published by Pearson. Robert and his wife, Bobbe', direct travels toward gathering text research and photos, completing 15 science expeditions to the Arctic and Antarctic regions since 2003, in addition, two expeditions across the Atlantic Ocean.
Dave Dillon
Position Statement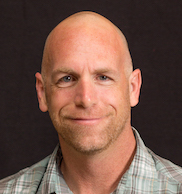 "I am nominating Dave Dillon for TAA Council because he would diversify the current expertise on the council through his skill set in counseling and his faculty position at a community college. He is an academic and a textbook author and capable of representing both well. He is an active member of TAA and I have served with him on the Conference Planning Committee. He will bring another perspective to the TAA council meetings. More voices is a good thing." -- Laura Frost, Ph.D., Director, Whitaker Center for STEM Education, Professor of Chemistry, Florida Gulf Coast University

Dave Dillon is counseling faculty and an associate professor at Grossmont College. He authored a College Success textbook titled Blueprint for Success in College, published in 2014 and is working on a second edition. He is involved in California Community College committees at a local, district, and statewide level. He is currently Co-Chairing a California statewide Educational Planning Initiative Student Services Portal Steering Committee. He is passionate about student success, textbook quality, access, and design.
Cynthia Wheatley Glenn
Position Statement


"I would be a good candidate for this Council Position because I live and work in an extremely diversified area of the world, the San Francisco Bay Area, and have had the opportunity to learn from many varied points of view. I have also been a committee member and presided over a non-profit organization that supported the arts, giving me a unique perspective in the creative arts."

Cynthia Wheatley Glenn has worked in the field of education for 25 years. Her main topic of expertise is cognitive free will learning theory. She has presented her work nationally and internationally. She currently works as an adjunct professor, speaker, and writer.
Nancy Goldfarb
Position Statement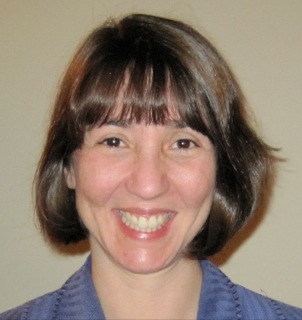 "I am gregarious, eager to learn and grow both personally and intellectually, committed to writing and publishing, and passionate about faculty professional development. As someone who considers a day wasted if I haven't learned something new, I am happiest and most alive when I am able to share what I have learned with others. In addition to sharing my knowledge of literature with my students, I share my teaching expertise through an instructor orientation program and several faculty learning communities which I helped found and continue to lead. I am looking to TAA to help me share my literary training and knowledge of Herman Melville with a larger audience. I have a similar profile to many of the members and potential members of TAA, which will help me understand their fears and struggles and will also help me to anticipate and meet their needs."
Nancy Goldfarb is a senior lecturer at Indiana University-Purdue University Indianapolis (IUPUI), where she teaches literature courses and first-year seminars. She holds a doctorate in Comparative Literature from the University of Michigan and has recently completed a second doctoral degree in Philanthropic Studies from Indiana University. She has published scholarly articles in peer-reviewed journals on Herman Melville and John Steinbeck. She is currently writing a book-length manuscript on Melville's critique of the corruptibility of charity and philanthropy such that, rather than helping create a more equitable society, they can sometimes be used to promote and justify inequality.
Lorraine Papazian-Boyce
Position Statement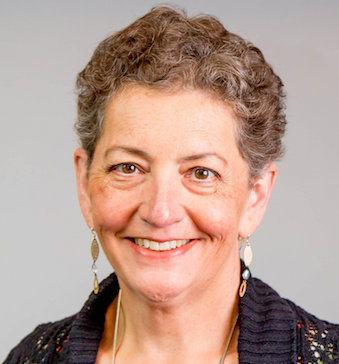 "I've authored two textbooks, both of which won TAA's Most Promising New Textbook award. I've coauthored two editions of another text and contributed to dozens of texts and articles. My passion is to communicate clearly to students and make complex technical material easy to understand. I am in the health professions field. I've contributed several sample documents to the TAA library and assisted the organization in various ways."

Lorraine Papazian-Boyce is an award-winning author and instructor. She holds a M.S. in Health Systems Management from Rush University, Chicago, Illinois, and the Certified Professional Coder (CPC) credential from AAPC. She authored the Pearson text ICD-10-CM/PCS Coding: A Map for Success, which received the Most Promising New Textbook Award-2013 from the Textbook and Academic Authors Association. She was named Educator of the Year - Instruction -2011 by Career Education Corporation (CEC). She has over 30 years of experience in healthcare administration. Lorraine has contributed to numerous textbooks and journals in the health professions field and is a nationally-known speaker.
Dr. Mahesh (Michael) S. Raisinghani
Position Statement



"I am passionate about and have a continued focus on excellence in effective teaching, learning, and mentoring. Since 2000, I have served as a panelist for the National Science Foundation to make funding recommendations in the area of IT/E- commerce. I serve as the editor-in-chief of IJWLTT, and on the Editorial Review Board of several journals. I have been appointed as the Honorable Global Advisor to the American Academy of Project Management. I have held leadership positions at TWU and in the community. All annual performance reviews at TWU have been either Excellent or Outstanding since 2005. I received the Best Professor Award for the Innovative teaching Methods in Fall 2005 and Distinction in Online Teaching award in 2014. I have served as a Mentor in the Pioneer Teaching and Learning Academy, Fall 2013 to Summer 2014; and as a Fulbright Specialist developed the Digital Trust Index for Malaysia."

Dr. Mahesh (Michael) S. Raisinghani is currently a Professor in the Executive-MBA program at the TWU-School of Management. He was awarded the 2015 Distinction in Distance Education award, the 2008 Excellence in Research & Scholarship award and the 2007 G. Ann-Uhlir Endowed Fellowship in Higher Education Administration. He serves as the Editor in Chief of the International Journal of Web based Learning and Teaching Technologies; on the board of Global IT Management Association; and as an advisory board member of the World Affairs Council. He is a Fulbright scholar, edited eight books and published over hundred refereed manuscripts.
Janet Salmons
Position Statement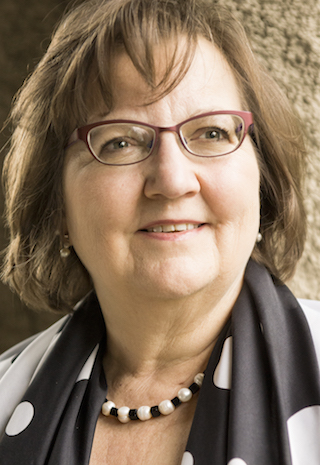 "We conduct research, are active in professions, and experience life in organizations and communities. In the process, we develop insights and learn valuable lessons. I feel we have a responsibility to share what we have learned with others who can study further, build on, or apply new ideas and approaches to make a better world. TAA helps novice and experienced writers to acquire skills and knowledge needed to disseminate their work and develop their careers. I want to support those efforts. I hope to expand opportunities for peer exchange in a robust community of writers. Since joining, I have been a regular presenter for TAA webinars, and look forward to contributing as a Council member."

Dr. Janet Salmons is an independent researcher, writer and consultant through Vision2Lead. She serves on the doctoral faculty for Walden University. She wrote Doing Qualitative Research Online (2016) Qualitative Online interviews (2015), Online Interviews in Real Time (2010), and edited the Cases in Online Interview Research (2012) for SAGE Publications, and A Handbook of Research on Electronic Collaboration (2009) for IGI as well as many articles and book chapters. She is a blogger for SAGE Methodspace, the Academy of Management The Ethicist Blog. She is co-director of Path to Publishing, with Dr. Helen Kara.
Dr. Sharon L. Van Sell
Position Statement

"As an enlightened second year member, I consider TAA is the best-kept secret not known by textbook and academic authors. Therefore, I am a strong Council Member candidate because one of my goals is to share the secret and spread the word, especially in the nursing profession, to increase membership and maximize the availability of TAA resources for past, present, and future textbook and academic authors. Inspired by TAA Publishing Practices Committee participation, I encourage members to seek committee membership and actively participate. Enabling members open sharing of knowledge and experiences, plus specific expertise from the lawyer and publisher members as well as the talents of the novice to the expert author, are necessary for sustainable confirmation to envision individual author excellence. I believe and communicate with colleagues that the TAA authoring community is the most exceptional mentor for author success. I would be honored to be your Council Member."
Dr. Sharon L. Van Sell is a Professor at Texas Woman's University, in the Houston J. and Florence A. Doswell College of Nursing. Doctoral research, the scientific supportability of psychiatric nursing textbooks, sustains the foundation of her scholarship. She mentors graduate nursing students and faculty regarding the advancement of evidence-based best nursing practices through dissemination in publications. Serving as an Editorial Board member of Family and Community Health Journal and the International Journal of Nursing and Clinical Practices. Honored as the International Research Scholar of the Turkish Science and Technology Institute. Recipient of the TWU, Susan Cass Excellence in Teaching Award.